Nowadays, technology has developed a lot and there are many ways of marketing your product or business digitally. You can use social media, create a website, or even use search engine optimization. To make sure that your product or business is seen by potential customers. In this article, we'll explore the best ways of digital marketing and how they can work for your business!
Take care of your website
The first step in any digital marketing strategy should be to take a good. Hard look at your website and make sure that it is doing its job properly. Your website is the foundation of your digital marketing efforts. It needs to be up to scratch before you can start thinking about anything else.
Make sure that your website is easy to navigate, well designed, and full of useful and relevant content. If your website is not up to par, then no matter how much effort you put into your digital marketing campaign, it is not going to work.
Your website is the first impression that potential customers will have of your business, so make sure that it is a good one!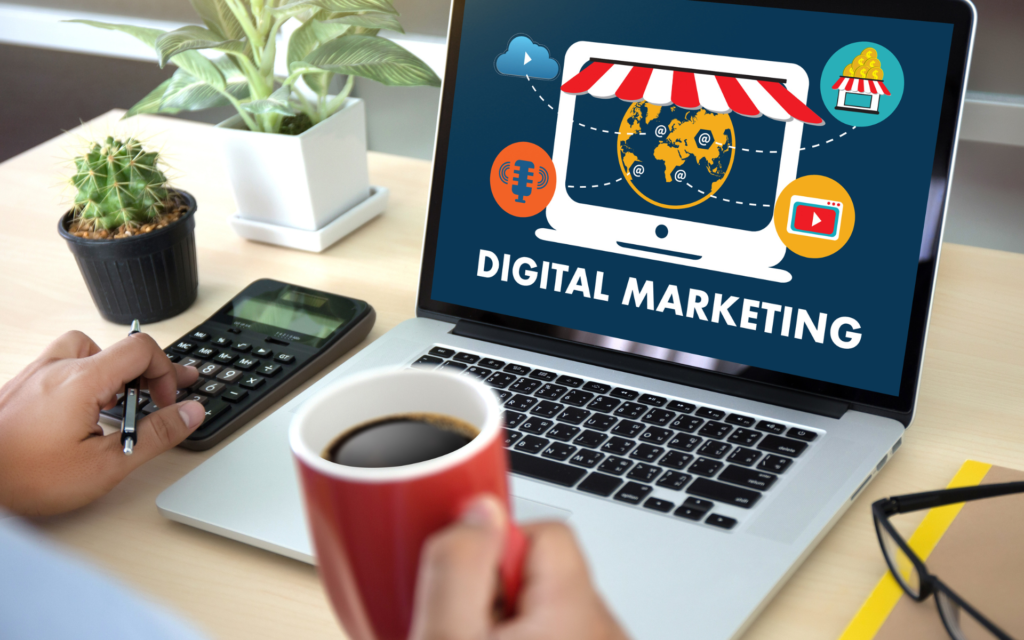 Work on SEO
The blog section for "Best ways of Digital marketing work for your business" is all about SEO. You'll learn the basics of how to improve your website's ranking in search engine results pages (SERPs), how to select the right keywords, and other tips and tricks to help you get ahead of your competition. Stay tuned for more great tips on digital marketing!
Social Media presence
As a company owner, you understand that social media may help you reach new clients and expand your brand. But, what are the most effective strategies to use social media for business?
Here are some tips: where digital marketing work for social media
1. Create a close relationship with your consumers by using social media.
Make an attempt to react to questions and comments. Demonstrate that you care about your clients and their interactions with your business..
2. Share your brand's narrative on social media.
Customers want to know who you are, what you stand for, and what sets you apart from the competition. Share your narrative on social media, and make sure it matches the story on your website and other marketing materials.
3. Drive traffic to your website using social media.
Make sure your website is SEO-friendly and that all of your social media links point to it. To urge your clients, use effective calls to action in your social media posting to your website.
4. Use social media to create valuable content.
Customers will value useful information that is relevant to their interests. Share articles or posts, infographics, photos, and other sorts of material that will help your audience.
Paid Advertisement (PPC)
There are a lot of digital marketing strategies out there, but one that is often overlooked is paid advertisement (PPC). Paid advertisement can be a great way to get your business in front of potential customers who are already interested in what you have to offer.
The majority of people know PPC as Google AdWords. AdWords is a great platform for PPC, but it's not the only one. There are other platforms like Bing Ads and Facebook Ads that can be just as effective.
The key to success with PPC is to create ads that are relevant to your target audience and that lead them to your website or landing page. Once you've done that, you need to track your results so you can see which ads are working and which ones aren't.
Paid advertisement can be a great way to get your business in front of potential customers, but it's only one piece of the puzzle. You also need to make sure you have a strong SEO strategy in place so potential customers can find you organically. But if you combine PPC with SEO, you'll have a powerful digital marketing strategy that will help you reach your goals
Email Marketing
Email marketing is one of the most powerful digital marketing platforms for organizations.. By sending targeted emails to your customers and prospects, you can stay top-of-mind, build relationships, and drive sales.
To get the most out of email marketing, it's important to understand how it works and what best practices to follow. In this blog post, we've covered everything you need to know about email marketing, from building your list to crafting effective emails to measuring your results.
Building an Email List
Before you can start sending emails, you need a list of people to send them to. There are various ways to develop or make an email list:
Include a sign-up form on your website: Add a sign-up form to your website so visitors can opt-in to receive emails from you. Make sure the form is visible and easily accessible.
Collect emails at events: If you attend trade shows or other events, collect business cards and ask for permission to add people to your email list.
Import contacts from your CRM: If you have a database of existing customers or prospects in your CRM, you can import their contact information
Later you need create email template which will attract or aware them regarding your business product or services
After executing a campaign you need to evaluate your result with open rate, bound rate. Also soft bound or hard bounce, click rate, unsubscribe rate etc.
Influencer Marketing for your business
Are you seeking for new strategies to expand your business? If so, you may want to consider influencer marketing. Influencer marketing is a sort of marketing that focuses on promoting your business through prominent leaders.
There are many benefits of influencer marketing. One benefit is that it can help you reach a larger audience. When you partner with an influencer, you are tapping into their large following and gaining exposure to their audience.
Another benefit of influencer marketing is that it can help build trust and credibility for your brand. When people see that an influencer is promoting your brand, they are more likely to trust and respect your company.
If you're interested in trying out influencer marketing for your business, there are a few things you should keep in mind. First and first, it is critical to select the appropriate influencers with whom to collaborate. Look for influencers who have a large following and who align with your brand values.
Second, be sure to set clear goals and expectations for your campaign. What do you hope to achieve through your partnership with an influencer? Make certain that you and the influencer are on the same page from the beginning.
Affiliate Marketing
Affiliate marketing is a sort of digital marketing. In which companies promote other companies in exchange for a percentage of revenue. This can be done through online banner ads, blog posts, or even social media posts. Affiliate marketing is a great way to reach new customers and to build relationships with other businesses in your industry.
Wrap up
Digital marketing is an important component of every company's marketing strategy. By creating and managing a digital marketing campaign, businesses can more effectively reach their target audience. Also promote their product or service. While there are many different digital marketing strategies. The best way to ensure success is to create a comprehensive and well-executed plan.
By following the tips outlined in this article, you can create a digital marketing campaign. That will help your business reach its goals. Remember to tailor your campaign to your specific business and target audience. To constantly monitor and adjust your efforts as needed. With a little effort, you can ensure that your digital marketing campaign is a success!