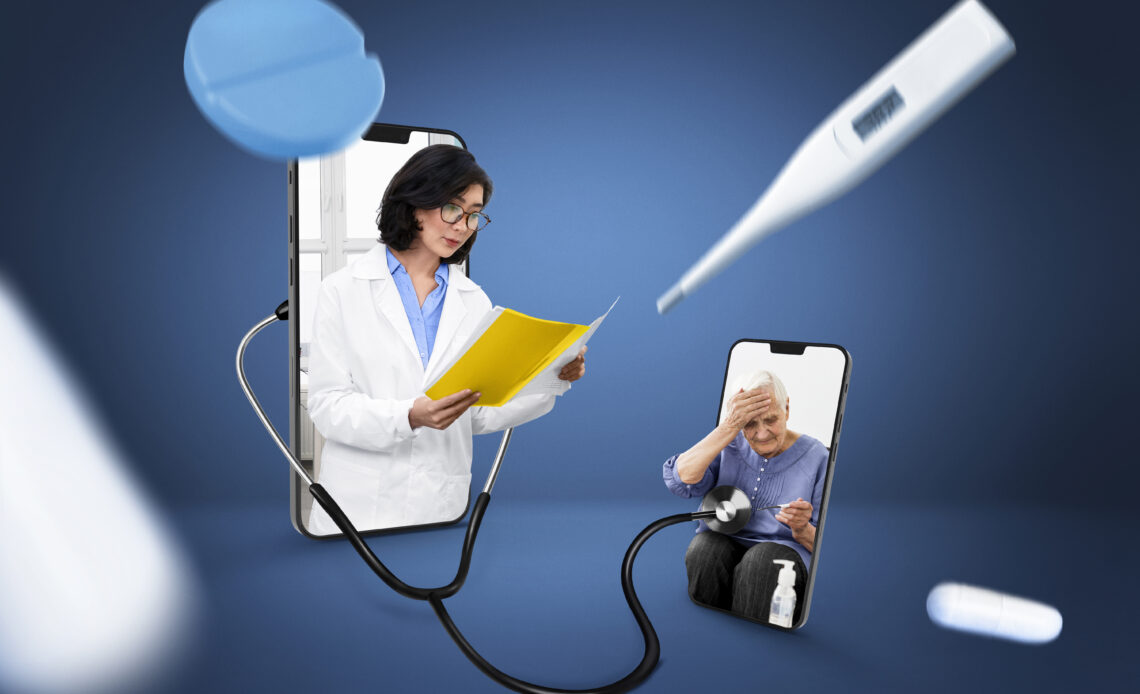 With the COVID-19 pandemic ongoing, it's more important than ever for doctors to be able to provide care to patients remotely. That's where telemedicine apps come in. In this article, we'll discuss the importance of telemedicine apps for doctors and how they can help provide better care for their patients. Telemedicine app helps doctor to remove barrier to treat patient virtually.
What is telemedicine?
Telemedicine is the use of medical technology to provide healthcare services remotely. This can be done using a variety of different technologies, including video conferencing, telephone, and online chat. Telemedicine can be used for a variety of different purposes, including diagnosis and treatment, prescription refill requests, and follow-up appointments.
Telemedicine has several advantages for both medical professionals and patients. For doctors, telemedicine can help to improve patient care by reducing travel time and missed appointments. It can also help to save on office space and overhead costs. For patients, telemedicine can provide access to care that would otherwise be unavailable or inconvenient. Additionally, it can help to reduce travel time and costs associated with seeking medical care.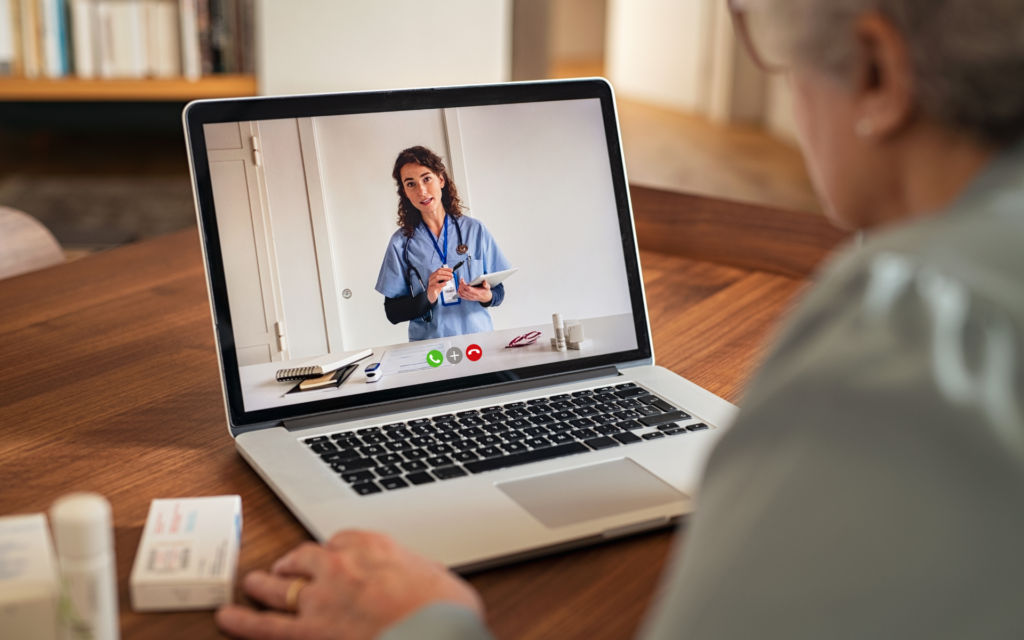 Despite the many benefits of telemedicine, there are also some challenges that need to be addressed. One of the biggest challenges is ensuring that the quality of care is not compromised when using telemedicine technologies. Another challenge is ensuring that patients' privacy and confidentiality are protected when using these technologies. Uses of blockchain technology for healthcare mostly for privacy of patients.
Overall, telemedicine has the potential to greatly improve the quality and accessibility of healthcare services. However, it is important to carefully implemented in order to ensure that the quality of care is not compromised and that patients' privacy rights are protected.
What are the benefits of telemedicine for doctors?
Telemedicine is a rapidly growing field that offers many benefits for doctors. With telemedicine, doctors can provide care to patients in remote areas, which can improve access to care and lead to better health outcomes. Additionally, telemedicine can help reduce costs by reducing travel time and expenses for both doctors and patients. In some cases, telemedicine can also help improve the quality of care by allowing doctors to consult with specialists in real-time.
What are the best telemedicine apps for doctors?
There are a lot of different telemedicine apps out there, and it can be tough to know which ones are the best for doctors. below are the some of our favorites:
How to get started with telemedicine?
If you're a doctor who's interested in getting started with telemedicine, there are a few things you need to know. First, you'll need to choose a telemedicine platform that's right for you. There are many different platforms out there, so it's important to do your research and find one that will fit your needs. Once you've selected a platform, you'll need to create an account and complete your profile. Be sure to include your credentials, specialties, and contact information. Once your profile is complete, you can start seeing patients!
Conclusion
The importance of telemedicine apps for doctors is vast. It allows them to consult with patients in remote areas, get second opinions from specialists, and collaborate with colleagues. Additionally, it reduces the need for office visits and travel, saves time, and is more efficient. In short, telemedicine apps are a valuable tool that can benefit both doctors and patients.